Replacement Battery For Apple iPod Classic 6th Gen 80gb/120gb 7th Gen 160gb

Scratch-Safe Opening Tool Kit For Apple iPod Classic

2x Pre-Cut 3M Double-Sided Adhesive For iPod Touch 4th Generation

Replacement Screen for Apple iPod Touch 4th Gen Glass, Digitizer & LCD (Black)

Mini Plastic Screen Clamps 12-Piece Set

2x Epoxy Glue Gel Adhesive to Fix iPad 2/3/4 Air Mini Screen Repair Replacement

Opening Repair Tool Kit for Apple iPod Touch Models 1st/2nd/3rd/4th/5th/6th Gen

2x Pre-Cut 3M Adhesive For iPad 3 / iPad 4

Black Replacement Screen for Apple iPad 2 Glass & Digitizer

Pre-Cut Screen Adhesive For iPad 2

2x Metal Spudger Opening Tool

Replacement Headphone Audio Jack/Hold for Apple iPod Video 5th Gen 5.5G 30gb

White Headphone Jack Replacement for iPod Classic 80gb/120/160 6th/7th Gen

Replacement Battery For Apple iPod Video 5th Gen (30gb)

5x 3ft White USB Cable Data Charging for Apple iPod Nano / Touch / iPhone 4/4S

Scratch-Safe Opening Tool Kit For Apple iPod Video

Black Multi 3-Port USB AC Wall Charger Home Plug 3.1A Universal for Cell Phones

Replacement LCD Screen Display for iPod Video 5th Generation 5.5G 30gb/60gb/80gb

2x Plastic Screen Bezel/Gasket For iPad 2 (Black)

Scratch-Safe Opening Tool Kit For iPhone 4S

Opening Repair Tool Kit for Apple iPhone

Scratch-Safe Opening Tool Kit For iPhone 4

Scratch-Safe Opening Repair Tool Kit For The iPad 2

Black Leather Case for Apple iPod Classic 80GB/120GB/160GB 6th 7th Generation

Red Rubber Silicone Skin Cover Case For iPod Video 30GB Classic 80GB/120GB/160GB




Replacement Screen for Apple iPad 1 Glass, Digitizer & Home Button (WiFi)

4.9/5

(

11

reviews)

Condition: New

Out of stock
Related Products
Product Details
Description
Shipping
Warranty
-Fix cracked glass
-Fix dead spots in touch screen

This replacement glass for the iPad 1 WiFi version is used to replace a cracked or shattered front glass touchscreen. If the actual display (LCD) has dead pixels, has the white screen, or is bleeding you (also) need to replace the LCD screen.

Because this screen is the full assembly with the home button, plastic frame and metal clips it will make the repair much easier. Be aware of those selling just the glass, as it will make this repair complicated and far from clean.
Apple does not sell their parts in the market. Therefore, the parts you see available will always be aftermarket unless they are part-outs from a used device. The quality among replacement parts is not equal across suppliers. Avoid cheap aftermarket screens with delayed touch sensitivity and thin, easily crackable glass.

Over the years we have sorted through, literally, hundreds of manufacturers to build an offering of the highest quality parts on the market. Feel confident in your purchase knowing that you will notice no difference in the fit, size, material quality or functionality of your new iPad screen.
Compatible Models: iPad 1 (A1219)
This screen includes the home button, plastic frame, and metal clips for an easy repair.
We cannot be held responsible for any injuries or damages that result from a DIY repair.
We cannot guarantee that this part will solve any issues with your device.
Legal Disclaimer: (for our protection) We will not be held responsible or accountable for any damages or injuries that result from the use of this product. We make no guarantee as to the longevity, safety, or functionality of this product or any other products that we sell. You are buying, using and possessing this item at your own risk.
All products ship directly from one of our warehouses located in the United States. Most orders are processed within 1-2 days.
All products include a 60-day limited warranty. The warranty begins on the delivery date stated by the tracking number of your order.
What's Covered
Your warranty covers any malfunction that is a result of a manufacturing defect. We will not cover issues related to water damage, physical abuse, or improper installation.

If you have a question or concern regarding what issues are covered please contact us prior to placing an order.
Requesting Warranty Replacement
If your issues qualify according to the above terms and you are within the warranty period, contact us and we will further assist you.
Product Reviews
Customer Reviews

Avg. Rating:

4.9/5

(11 reviews)
Mariann C

Date Posted:
2015-03-02 21:29:07
Location:
Stamford, CT, United States
'great screen and tutorial. my only issues were the plastic tools weren't strong enough they broke - I used a dentist tool instead and the button wast configured a little differently than the original ipad button and this resulted in a slightly recessed button.'
Anonymous

Date Posted:
2015-03-02 21:29:07
Location:
Mount Vernon, NY, United States
'This item had my original iPad up and running,looking like new. Repair was not difficult at all. Video was terrific!Apple's price to fix was 350.00. So you see how much I saved purchasing this part. Thank you Gadget Menders!'
Anonymous

Date Posted:
2015-03-02 21:29:07
Location:
Bartlett, IL, United States
'Perfect Fit ! Great savings -item came complete and works fine. Thanks'
Anonymous

Date Posted:
2015-03-02 21:29:07
Location:
Steens, MS, United States
'AWESOME! Saved buying a new one and was kind of fun to do too.'
Green L

Date Posted:
2015-03-02 21:29:07
Location:
Omaha, NE, United States
'Worked great and was an easy project to do... even with my fat fingers!'
Grant D

Date Posted:
2015-03-02 21:29:07
Location:
Rawlins, WY, United States
'Excellent! I made the repair about a month ago and have not experienced ANY issues with the new screen. The metal tools that came with the screen were essential to the screen removal! Thank you!'
Melinda F

Date Posted:
2015-03-02 21:29:07
Location:
Mundelein, IL, United States
'Great replacement screen. Used the online how to video to replace it with no problems. Just like brand new.'
MICHEL D

Date Posted:
2015-03-02 21:29:07
Location:
Hearst, Ontario, Canada
'perfect.'
Joe T

Date Posted:
2015-03-02 21:29:07
Location:
Plano, TX, United States
'This was my first iPad repair job. Followed the on-line repair video step-by-step pausing it when necessary. I had no problems with the parts or the repair and will buy again from Gadgetmenders.'
Charles J

Date Posted:
2015-03-02 21:29:07
Location:
Wisconsin Rapids, WI, United States
'Excellent. The tools combined with your video made this replacement easy.'
Lee c

Date Posted:
2015-03-02 21:29:07
Location:
Idalou, TX, United States
'Excellent, great product and price. Easy install works great! Thanks gadget mender!'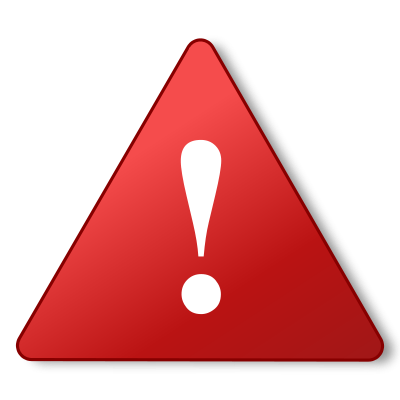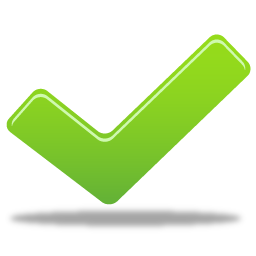 | | |
| --- | --- |
| Order Number | |
| Star Rating | |
| Review | |
| | |