Replacement Battery For Apple iPod 4th Generation Gen 20gb/40gb 3.7v 1200mAh

LCD Screen Display For Apple iPod Classic White 4th Gen Generation 20gb/40gb

Scratch-Safe Opening Tool Kit For Apple iPod 4th Generation

MK2006GAL 20gb Toshiba Hard Disk Drive HDD Replacement For iPod 4th Gen Used

Front Panel and Clickwheel for Apple iPod Classic 4th Generation 20gb 40gb

Hard Drive HDD Connector Flex Cable Gold For Apple iPod 4th Generation 20gb/40gb

30gb Replacement Hard Drive For Apple iPod 4th Generation (Upgrade)

60gb Replacement Hard Drive For Apple iPod 4th Generation (Upgrade)

Chrome Housing Metal Backplate for Apple iPod Classic 4th Generation 20gb Silver

Chrome Housing Metal Backplate for Apple iPod Classic 4th Generation 40gb Silver

40gb Replacement Hard Drive For Apple iPod 4th Generation

Screw Set for iPod 4th Generation (8) T6 Screws

iPod Diagnostic Mail In Service - No Obligation




Replacement Battery For Apple iPod 4th Generation Gen 20gb/40gb 3.7v 1200mAh

4.9/5

(

17

reviews)

Condition: New

Out of stock
Related Products
Product Details
Description
Shipping
Warranty
-Improve iPod 4th Generation 20gb & 40gb battery life
-Potentially fix iPod 4th Generation 20gb & 40gb not powering up

If your iPod 4th Generation 20gb & 40gb battery life has diminished and is no longer holding a charge like it did, it's time to replace your iPod's battery. Replacing the battery can also be necessary in certain situations where the battery has failed completely and the device will not power up or continuously flashes the low battery screen.

This new replacement battery for the iPod 4th Generation 20gb & 40gb has a battery life anticipated at 12 hours of usage. Note that each individual users settings and usage will determine the actual battery life. The LCD on-time and backlight will consume the most power. Additionally, constant song searching rather than playback consume more power because the hard drive must seek for out-of-order songs.
Apple does not sell their parts in the market. Therefore, the parts you see available will always be aftermarket unless they are part-outs from a used device. The quality of the replacements is not equal. Over the years we have sorted through, literally, hundreds of manufacturers to build an offering of the highest quality parts on the market.

Feel confident in your purchase knowing that you will notice no difference in the longevity and battery life of your new battery.
Every Lithium-Ion battery has a finite number of charges before it no longer holds a charge. Over the lifetime of the battery it's ability to hold a charge will gradually diminish and your device will no longer give you the battery life it did in the past. There are many steps you can take to get the maximum lifetime from your new iPod 4th Generation 20gb & 40gb battery.
Compatible Models: iPod 4th Generation 20gb/40gb (A1059)
Connector Type: Easily plugs into logic board.
1200mAh charge capacity
We cannot be held responsible for any injuries or damages that result from a DIY repair.
We cannot guarantee that this battery will fix any issues with your device.
Legal Disclaimer: (for our protection) We will not be held responsible or accountable for any damages or injuries that result from the use of this product. We make no guarantee as to the longevity, safety, or functionality of this product or any other products that we sell. You are buying, using and possessing this item at your own risk.
All products ship directly from one of our warehouses located in the United States. Most orders are processed within 1-2 days.
All products include a 60-day limited warranty. The warranty begins on the delivery date stated by the tracking number of your order.
What's Covered
Your warranty covers any malfunction that is a result of a manufacturing defect. We will not cover issues related to water damage, physical abuse, or improper installation.

If you have a question or concern regarding what issues are covered please contact us prior to placing an order.
Requesting Warranty Replacement
If your issues qualify according to the above terms and you are within the warranty period, contact us and we will further assist you.
Product Reviews
Customer Reviews

Avg. Rating:

4.9/5

(17 reviews)
Todd D

Date Posted:
2017-07-16 01:18:26
Location:
Floyds Knobs, IN, United States
'Video was the key and knowing the battery would work in my Ipod. I am back up and running in less than 15 minutes'
Kirk M

Date Posted:
2016-09-02 02:38:03
Location:
Grass Valley, CA, United States
'Perfect.'
Robert G

Date Posted:
2016-07-13 16:40:07
Location:
Front Royal, VA, United States
'My battery had expanded and crushed my logic board. All is well now!'
HOLLY P

Date Posted:
2016-07-13 14:42:14
Location:
MIAMI, FL, United States
'Worked great! Followed their video too. My ipod is now alive and well!! :D'
Barbara H

Date Posted:
2016-05-02 01:02:57
Location:
Harlingen, TX, United States
'great battery-video helped! Thanks! I-pod works better than new.'
Terrence C

Date Posted:
2015-12-23 03:04:38
Location:
Dayton, TN, United States
'Great company'
Cengiz A

Date Posted:
2015-03-02 21:29:07
Location:
Grosse Pointe Woods, MI, United States
'I am extremely pleased with video tutorial. For the cost and availability, I will use them again.'
william b

Date Posted:
2015-03-02 21:29:07
Location:
Milford, CT, United States
'Took just a few minutes to install after watching the video. I saved myself $$$ Thank you Gadgetmender.'
Anonymous

Date Posted:
2015-03-02 21:29:07
Location:
Philadelphia, PA, United States
'Great instuctional video,removed old battery and installed new one without much of a problem.Works GREAT!!'
Anonymous

Date Posted:
2015-03-02 21:29:07
Location:
Roswell, NM, United States
'Easy to do if you follow the excellent videos posted. The only difficulty was with the plastic case openers, but the metal one made it easy.'
renee M

Date Posted:
2015-03-02 21:29:07
Location:
Columbus, IN, United States
'My 10 year old iPod works like new now! From the sad iPod face to charging in under 10 minutes. Can't beat the price.'
Deborah B

Date Posted:
2015-03-02 21:29:07
Location:
EUCLID, OH, United States
'Video helped me install, quick delivery. Old Ipod works perfectly!!!'
Mark P

Date Posted:
2015-03-02 21:29:07
Location:
Waterloo, NY, United States
'I saved $286.00 by ordering from Gadget Menders all videos where right to the T IPod works perfect with the new battery Apple told me they do not change batters in old Ipods'
James S

Date Posted:
2015-03-02 21:29:07
Location:
Webster Groves, MO, United States
'Great price and video on installation. The battery was easy to install (I used an old guitar pick to open the case on my 4th gen ipod).'
Robert N

Date Posted:
2015-03-02 21:29:07
Location:
Black Hawk, CO, United States
'Arrived quick, easy to install'
Ronald R

Date Posted:
2015-03-02 21:29:07
Location:
chicago, IL, United States
'battery good'
Henry P

Date Posted:
2015-03-02 21:29:07
Location:
Cedar Springs, MI, United States
'I hate writing reviews, but I have to give credit where credit is due. The videos were a tremendous help for someone like myself that loves to tinker. Everything shipped in a timely manner and I would not hesitate to use this service again.'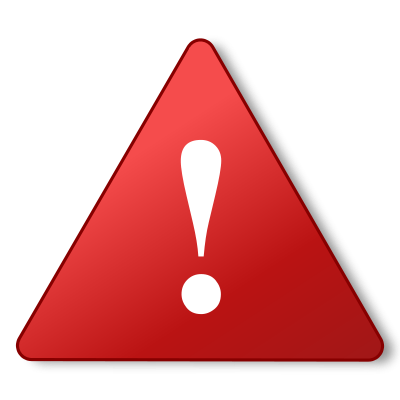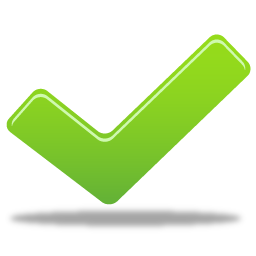 | | |
| --- | --- |
| Order Number | |
| Star Rating | |
| Review | |
| | |