2x Pre-Cut 3M Double-Sided Adhesive For iPod Touch 4th Generation

Replacement Screen for Apple iPod Touch 4th Gen Glass, Digitizer & LCD (Black)

Opening Repair Tool Kit for Apple iPod Touch Models 1st/2nd/3rd/4th/5th/6th Gen

Replacement Screen for Apple iPod Touch 4th Gen Glass, Digitizer & LCD (White)

Home Button Flex Cable For iPod Touch 4th Generation

WiFi Antenna Signal Flex Cable Ribbon Replacement For iPod Touch 4th Generation

Metal Screen Bracket Clip Support for iPod Touch 4th Gen

Rear-Facing Camera For iPod Touch 4th Generation

Replacement Headphone Jack For iPod Touch 4th Generation

Front-Facing Camera For iPod Touch 4th Generation




Replacement Screen for Apple iPod Touch 4th Gen Glass, Digitizer & LCD (White)

4.8/5

(

11

reviews)
Related Products
Product Details
Description
Shipping
Warranty
-Fix cracked glass
-Fix dead spots in touch screen
-Fix dead pixels
-Fix "bleeding" LCD

This white replacement screen assembly for the iPod Touch 4th Generation is used to replace a cracked or shattered front glass, bad touchscreen, and/or damaged LCD. The full assembly includes all these parts adhered together as a single piece. It is not possible to successfully, cleanly separate these individual components.

NOTE: The pre-cut adhesive and home button are sold separately.
Apple does not sell their parts in the market. Therefore, the parts you see available will always be aftermarket unless they are part-outs from a used device. The quality among replacement parts is not equal across suppliers. Avoid cheap aftermarket screens with delayed touch sensitivity, easily breakable glass, and poor LCD resolution.

Over the years we have sorted through, literally, hundreds of manufacturers to build an offering of the highest quality parts on the market. Feel confident in your purchase knowing that you will notice no difference in the fit, size, material or functionality of your new iPod Touch 4G screen.
The color of the screen is interchangeable. It's the same part, just a different color. There are no functionality or software complications when changing the color of your iPod Touch 4th Generation screen.
Compatible Models: iPod Touch 4th Generation (A1367)
Color: White
Does NOT include the pre-cut adhesive strips
Same resolution as the OEM iPod Touch 4th Gen screen
You will need to re-use the home button from your old screen or purchase a new one.
We cannot be held responsible for any injuries or damages that result from a DIY repair
Legal Disclaimer: (for our protection) We will not be held responsible or accountable for any damages or injuries that result from the use of this product. We make no guarantee as to the longevity, safety, or functionality of this product or any other products that we sell. You are buying, using and possessing this item at your own risk.
All products ship directly from one of our warehouses located in the United States. Most orders are processed within 1-2 days.
All products include a 60-day limited warranty. The warranty begins on the delivery date stated by the tracking number of your order.
What's Covered
Your warranty covers any malfunction that is a result of a manufacturing defect. We will not cover issues related to water damage, physical abuse, or improper installation.

If you have a question or concern regarding what issues are covered please contact us prior to placing an order.
Requesting Warranty Replacement
If your issues qualify according to the above terms and you are within the warranty period, contact us and we will further assist you.
Product Reviews
Customer Reviews

Avg. Rating:

4.8/5

(11 reviews)
Jared M

Date Posted:
2016-08-31 19:24:28
Location:
Wahiawa, HI, United States
'Perfect condition, screen wasnt too hard to replace.'
Laura L

Date Posted:
2015-03-02 21:29:07
Location:
Schnecksville, PA, United States
'This product worked great. I still cant believe I replaced my sons broken 4th Gen ipod screen! And it works perfectly. Thanks for your great video tutorial too. With a little patience and careful following of directions, I was able to save a ton of money on this repair. Thank you for your products.'
Anonymous

Date Posted:
2015-03-02 21:29:07
Location:
Marion, ND, United States
'Great transaction and was exactly what it says it is. With a little time and patience, it was pretty easy to install myself. Great tutorial from these guys on how to install properly. Thanks'
Anonymous

Date Posted:
2015-03-02 21:29:07
Location:
Bethel Park, PA, United States
'I was able to repair my daughters IPOD just as the web site advertised. The parts were perfect replacement items and fit exactly as advertised. The repair is a solid 8 in difficulty, just as stated in the video. The video was great at showing how to perform the repair. Ordering, shipping and the'
Anonymous

Date Posted:
2015-03-02 21:29:07
Location:
Oxford, NC, United States
'The LCD screen works perfectly after the repair and the video was very helpful, but I would suggest getting a tool set from another company.'
Anonymous

Date Posted:
2015-03-02 21:29:07
Location:
Howell, MI, United States
'Another successful repair on a4th gen iPod touch.'
Anonymous

Date Posted:
2015-03-02 21:29:07
Location:
Pell City, AL, United States
'Gadget Menders is a company that I plan to do business with in the future. The videos are a great tool and the telephone service is very personal. The repair went very smooth and the parts were exactly as advertised.'
Anonymous

Date Posted:
2015-03-02 21:29:07
Location:
El Paso, TX, United States
'I was able to repair my ipod easily. Great instructions video, I was able to follow them exactly as is shows.'
Anonymous

Date Posted:
2015-03-02 21:29:07
Location:
Philadelphia, PA, United States
'The repair went well until the end. So many small parts and large hands don't mix. I had to get additional help to hold some parts while I connected others. Overall, it came together. *thumbs up*'
Anonymous

Date Posted:
2015-03-02 21:29:07
Location:
Saint-liboire, Quebec, Canada
'I recieved the part 9 business days after my order, which is great since I'm in Canada. I set up my workspace in front of my laptop that was playing the repair video and paused it at every new step. The repair went exactly as planned, and my daughter now has a mint condition IPod!'
John S

Date Posted:
2015-03-02 21:29:07
Location:
Senoia, GA, United States
'I'm very pleased with my purchase. My 11yr old son had dropped his iPod and shattered the screen, so for his birthday we opted to fix it for him. It was a little nerve wracking actually doing the repair due to inexperience, but I was able to do it all and the end result was very rewarding.'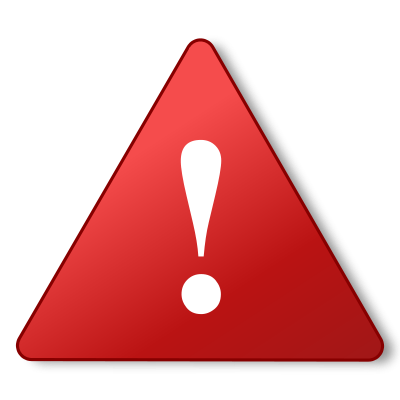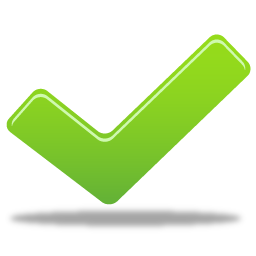 | | |
| --- | --- |
| Order Number | |
| Star Rating | |
| Review | |
| | |