Black Multi 3-Port USB AC Wall Charger Home Plug 3.1A Universal for Cell Phones

Scratch-Safe Opening Tool Kit For Apple iPod Classic

USB 2.0 Male 1-To-2 Dual USB Female Splitter Hub Cord Adapter Converter Black

2x Epoxy Glue Gel Adhesive to Fix iPad 2/3/4 Air Mini Screen Repair Replacement

2x Pre-Cut 3M Double-Sided Adhesive For iPod Touch 4th Generation

White Universal Headphones Earphones with Mic Headset Earbuds for Samsung Galaxy

Replacement Headphone Audio Jack/Hold for Apple iPod Video 5th Gen 5.5G 30gb

3.5mm AUX Auxiliary Audio Jack to USB Converter Cable White Adapter 3-Ring

White Headphone Jack Replacement for iPod Classic 80gb/120/160 6th/7th Gen

Replacement Battery For Apple iPod Video 5th Gen (30gb)

Opening Repair Tool Kit for Apple iPod Touch Models 1st/2nd/3rd/4th/5th/6th Gen

2x Pre-Cut 3M Adhesive For iPad 3 / iPad 4

Glass Digitizer Screen + Home Button Adhesive Replacement for Apple iPad 2 Black

2x Metal Spudger Opening Tool

5x 3ft White USB Cable Data Charging for Apple iPod Nano / Touch / iPhone 4/4S

Scratch-Safe Opening Tool Kit For Apple iPod Video

Replacement LCD Screen Display for iPod Video 5th Generation 5.5G 30gb/60gb/80gb

Black Replacement Front Panel Housing For Apple iPod Video 5th Gen 30gb/60gb/80g

Black In-Ear Earbuds Stereo Tangle Free Braided Cable Cord Quality Sound Bass

2x Plastic Screen Bezel/Gasket For iPad 2 (Black)

Opening Repair Tool Kit for Apple iPhone

Scratch-Safe Opening Repair Tool Kit For The iPad 2

Replacement 850mAh Battery For Apple iPod Classic 6th Generation 160gb Thick

Universal Set Pillow External Speaker Headphones For MP3/MP4 Player/Cell Phone

12 Torx Six 5-Point Star Mini Specialty Screwdriver For iPhone 7/Samsung Galaxy




Opening Repair Tool Kit for Apple iPod Touch Models 1st/2nd/3rd/4th/5th/6th Gen

4.6/5

(

18

reviews)

Condition: New

In stock

Arrives By &nbsp
Product Details
Description
Shipping
Warranty
(1) Metal spudger opening tools
(1) Mini phillips screwdriver
(1) Mini suction cup
(1) Mini flathead screwdriver
(2) Durable non-conductive pry tools
(2) Durable non-conductive guitar picks
(1) Metal spudger opening tool
The metal pry tool is used to remove your old screen assembly. The pry tools and guitar picks can also come in handy during the removal of your iPod Touch screen, but will not complete the job alone.

NOTE: For the 4th and 5th generation iPod Touch, a heat gun or hair dryer will also be required to soften the adhesive securing the glass..
(1) Mini phillips screwdriver
Once inside your iPod Touch, there are small phillips screws that will need to be removed in order to access various areas and remove certain parts, such as the LCD screen.
(1) Mini suction cup
The suction cup can help when prying and lifting out the replacement screen.
(1) Mini flathead screwdriver
The small flathead is not particularly used in the dis-assembly of the iPod Touch but can come in handy in certain instances or with future repairs.
(2) Durable non-conductive pry tools
(2) Durable non-conductive guitar picks
Use the non-conductive pry tools and picks when unplugging cables, unlatching connectors and unplugging antennas that are attached to your iPod Touch logic board. This is a good precaution to avoid potential static and short circuit damage.
Legal Disclaimer: (for our protection) We will not be held responsible or accountable for any damages or injuries that result from the use of this product. We make no guarantee as to the longevity, safety, or functionality of this product or any other products that we sell. You are buying, using and possessing this item at your own risk.
All products ship directly from one of our warehouses located in the United States. Most orders are processed within 1-2 days.
All products include a 60-day limited warranty. The warranty begins on the delivery date stated by the tracking number of your order.
What's Covered
Your warranty covers any malfunction that is a result of a manufacturing defect. We will not cover issues related to water damage, physical abuse, or improper installation.

If you have a question or concern regarding what issues are covered please contact us prior to placing an order.
Requesting Warranty Replacement
If your issues qualify according to the above terms and you are within the warranty period, contact us and we will further assist you.
Product Reviews
Customer Reviews

Avg. Rating:

4.6/5

(18 reviews)
Justin D

Date Posted:
2015-03-05 23:47:40
Location:
Rio Rancho, NM, United States
'Plastic pry tools snapped with barely any pressure.. Other than that it all worked very well'
Laurel C

Date Posted:
2015-03-02 21:29:07
Location:
Las Cruces, NM, United States
'Very good size for fixing my iPod. My set was not magnetized as advertised.'
François D

Date Posted:
2015-03-02 21:29:07
Location:
Pont-Rouge, Quebec, Canada
'Great kit.'
Anonymous

Date Posted:
2015-03-02 21:29:07
Location:
Marion, ND, United States
'Get this tool set, it makes life a lot easier when you are trying to get into all those tight spaces for the IPODs. Glad I spent the extra five bucks.'
Anonymous

Date Posted:
2015-03-02 21:29:07
Location:
Howell, MI, United States
'The first not junk tool kit I have found'
Anonymous

Date Posted:
2015-03-02 21:29:07
Location:
Denver, CO, United States
'The magnetic tip screw drivers saved me a lot of grief.'
Anonymous

Date Posted:
2015-03-02 21:29:07
Location:
Urbandale, IA, United States
'The kit was wonderful except for the philips head was too big for the screws. I repair laptops so I have small screw drivers. The rest of the kit was wonderful.'
Gary K

Date Posted:
2015-03-02 21:29:07
Location:
Henrietta, NY, United States
'These tools were well worth the few dollars.'
Demetrio A

Date Posted:
2015-03-02 21:29:07
Location:
Buhl, ID, United States
'Great!!!!!!!'
David C

Date Posted:
2015-03-02 21:29:07
Location:
Compton, CA, United States
'the tools made it easy to work with.'
CLIFFORD P

Date Posted:
2015-03-02 21:29:07
Location:
DALLAS, TX, United States
'very satified with all orders'
GEORGE F

Date Posted:
2015-03-02 21:29:07
Location:
San Antonio, TX, United States
'These tools were really useful and convenient! I don't have anything like these tool just "lying" around the house.'
Anonymous

Date Posted:
2015-03-02 21:29:07
Location:
Winterville, NC, United States
'The ipod 4th generaton click dial 20 GB device wss VERY difficult to open. The plastic tools would not work as the edge was not fine enough to pry into the crack. I took a single edged box cutter razor (solution from internet) and pried it into the crack and finally was able to open it. The rest w'
Anonymous

Date Posted:
2015-03-02 21:29:07
Location:
Philadelphia, PA, United States
'The plastic picks didn't work well ,was able to open with metal pry tool.Video was very helpful.'
Anonymous

Date Posted:
2015-03-02 21:29:07
Location:
Roswell, NM, United States
'This tool kit is pretty snazzy and has everything I need to "operate" on my iPod. Thanks guys! Top notch!'
Kathy J

Date Posted:
2015-03-02 21:29:07
Location:
Leesburg, GA, United States
'Happy'
Joshua R

Date Posted:
2015-03-02 21:29:07
Location:
Platteville, WI, United States
'Great kit for opening the device, although one of the plastic pry tools broke pretty easily'
John S

Date Posted:
2015-03-02 21:29:07
Location:
Senoia, GA, United States
'These tools worked great.'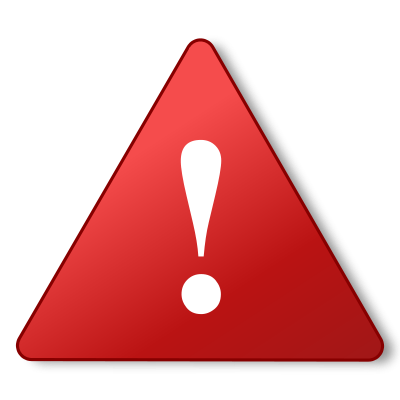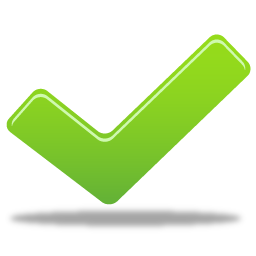 | | |
| --- | --- |
| Order Number | |
| Star Rating | |
| Review | |
| | |